We lose up to 40% of our range when it gets cold
Our interiors are beautiful, but challenging to keep warm.
Single pane glass is a poor insulator.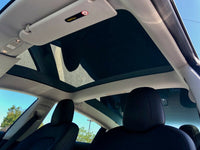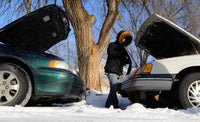 Batteries need to be warm, they lose capacity and performance when cold.
Our batteries heat up very slowly when it's cold, on average less than 0.1℃ per kilometre.  
We can cut our range loss in half
by helping our cabins and batteries stay warm.
At -10°C / 14°F EVglass:
• Increased range by 7%.
• Decreased energy consumption from 174 to 161 Wh/km
A battery at 0°C / 32°F has 27% less capacity than a warm 25°C / 77°F battery.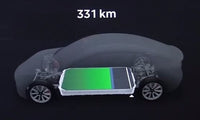 Summer Comfort
EVglass reduces glass roof temperature by 11°C / 20°F which substantially reduces AC use.